A chap going by the name of BigM is providing those with IRS toyotas and 200 shillings some of these.
Hey Guys,

I recently designed (nothing new really) and got made a weld on application that gives camber Adjustment to 80's IRS Toyota's.

The System Requires you to cut the outer rear low control arm mount on the Subframe (needs to be removed) and weld on the new bracket.

The Use of a offset bolt/washer is used to adjust the camber.


Supplied in the Kit is:
- Bracket with a milled section to suit the elongated bolt and tabs to keep the bolt in place when adjusting.
- 8.8 grade high tensile bolts Machined to suit the Custom CnC washers. Also includes nuts to suit..
-All Welding is TIG and completed by an engineer.
- Washers and brackets are made from 5m thick steel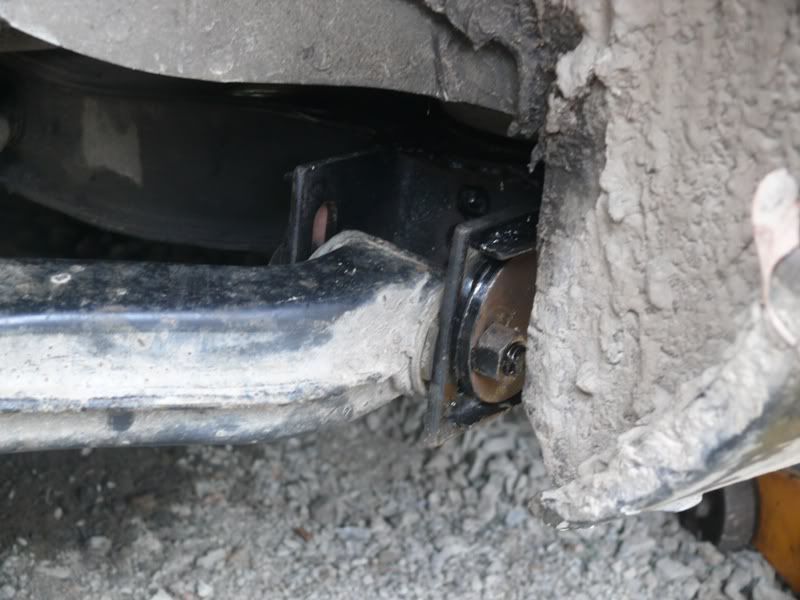 As can be seen camber adjustment is quite adequate and can really help get the performance and or fitment your rig needs.
Get in contact here -> http://www.ae86drivingclub.com.au/forums/showthread.php?19176-Rear-Camber-Adjustment-System-for-IRS-80s-Toyota-s